---
Organizing a private party or event in Ibiza can sometimes be very challenging.
Many artists and professional set-up companies are fully booked throughout the entire year.
The island seems small, but when the day of the event arrives, make sure to spend some time ahead, planning the ultimate pick-up destination route.
It will be a wise investment of time.
---
Benefits of renting professional event equipment
If you are planning on hosting an event, make sure to rent high quality sound and light systems.
Don't underestimate the power of high quality speakers and stereo equipment.
Imagine giving a toast to all of your guests and disturbing noises echoing through the beautiful location.
That will be an anecdote about your party that will be remembered in the head of the guests forever.
To avoid this, make sure you are well informed about the setup spot for the sound system at the location.
Will it be indoors, or outdoors?
How large is the venue, and how many guests will show up?
Another very important aspect is the location or the orientation of the speakers, in relation to houses or restaurants in the neighborhood.
Due to the general noise limitations on the island, it is advisable to think about these facts before the evenrt. 
If you do,  you can enjoy your event without worrying that the police will be at your door after a few hours to end the event.
If you have hired a professional DJ and want to make sure the sound lives up to its maximum capacity, sometimes it is best to rent the needed equipment separately.
If you are planning an evening dining or party experience, don't forget the lights!
A high tech light system will underline the sounds of the music in a perfectly synchronized way.
Light up the night sky with the beats and rhythms of the music.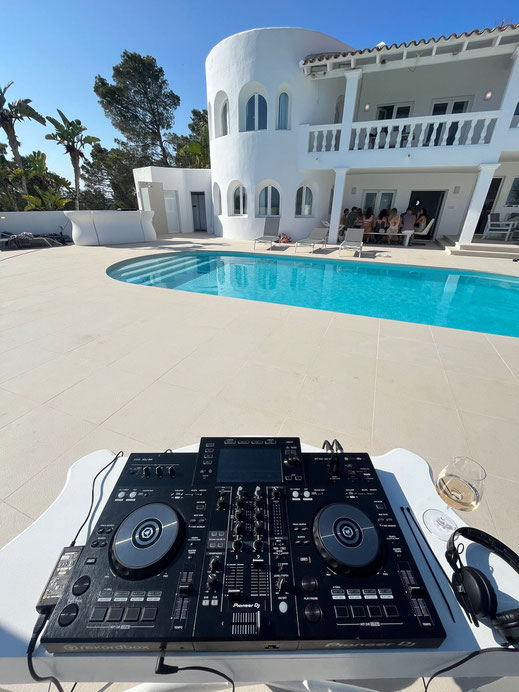 ---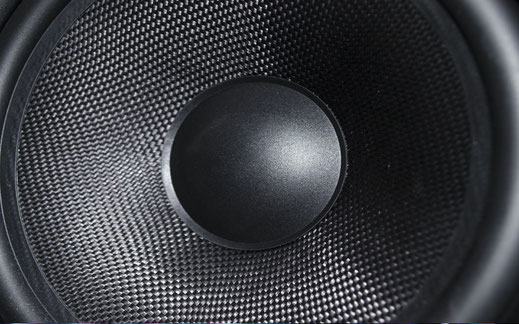 Occasions to rent DJ equipment:
Are you thinking about planning a corporate event in Ibiza?
The island is a great choice for a get-together with your employees to celebrate a great business year, or to launch a new product.
What should never be missed out on events like these, is the musical accompaniment.
You could even arrange a brand-new composition to round up the product launch
Weddings and birthdays are also a great occasion to rent professional aound equipment.
Make sure to rent high-quality equipment at all times.
---
Ibiza villa DJ equipment
Birthday parties or private parties in villas in general can be upgraded easily with the right sounds.
Make sure to rent extra equipment when celebrating in your rental villa.
Most of the holiday homes have a great sound system, but unfortunately the systems do not categorize to the highest standard very often.
Especially if you are planning on inviting a larger group of people into your home, you should always consider the option of booking a professional DJ and renting professional equipment.
Your guests will thank you later!
It is always a good idea to make sure to have great music when opening a new restaurant, café, or store on the island.
New guests will immediately be torn toward the new location. What speaks more authentic Ibiza than a DJ right in front of the entrance of your new place?
---
If you are unsure which equipment is the right choice for your intended plans, don't hesitate to contact us!
Our team is always happy to assist you in making the right decision.
AVANA- You name it, we've got it!
Text by: Ariane Buechner