---
Ibiza is a melting pot – Not only for cultures.
It is a playground for artists and creative people.
The white island welcomes anyone who wants to express their creative side from all around the world.
Authors, dancers, musicians and spiritual leaders are floating through energies and atmospheres generated by Ibiza.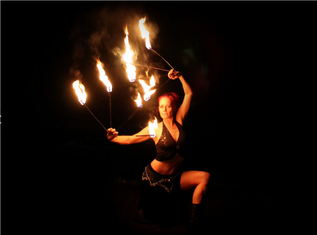 Are you an artist that wants to build a career on the beautiful island, or simply want to enjoy one summer working in Ibiza-The hot spot of networking?
We can promise that you will not regret the choice.
The least that one will build over the month, are many new connections to club and restaurant owners.
They can be real door openers into the artist world.
---
What types of artist are in Ibiza?
The variety of artists living in Ibiza is endless.
Acrobats and dancers are as common as DJs, musicians, singers, authors, and artists.
If you have a clear vision of where to bring your career, there is no limit to imagination and possibility on the island.

Dancers in Ibiza:
Many dancers are gathering in Ibiza because they a huigh number ofchances, like nowhere else on the planet.
Dancers can perform in the largest and most well-known clubs in the world.
Among them, HI - world's number one voted club in 2022.
The cherry on top of this club experience, is the performance of  the dancers.
On the podiums in Ushuaia, they are thriving high above the crowd, contributing to the high energy of the party.
Stages are filled with musical instruments.
To motivate the crowd, dancers have choreographed an extravagant performance and costumes to underline and strengthen the magical and legendary experience of a club night in Ibiza.
Dancers can also be booked for private events, which are far more intimate.
Maybe gather your close family and friends and celebrate a special birthday or anniversary in Ibiza.
Book your private dancers directly to the vacation villa.
We can tell you and your kids will love it!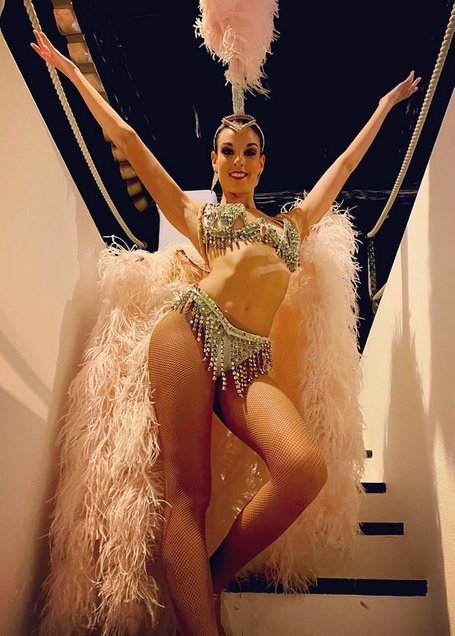 ---
Musicians in Ibiza
There is no place like Ibiza to experience a season as a DJ!
As a newcomer, it is a huge chance to play at one of the world-famous clubs, boat parties, private events, and even small festivals.
If you keep on working, the success will come.
Of course, Ibiza's music scene is special and not for everyone. But there are different venues for diffeenrt genres.

Types of music range from relaxing house beats, that sound through the air of the beach clubs, to underground techno.
For all those violinists, sax players, drummers, and singers:
Don't forget- Ibiza is one of the top wedding destinations.
Many large celebrations are taking place on the island.
You can gift the attendees of the parties with special goosebump moments, that they will remember for a lifetime.
Real emotions can be transported through music.
---
Why is Ibiza a great place for artists and creatives?
Ibiza holds lots of natural energies. The mixture of the inhabitants, cannot be found anywhere else.
We think this is one of the reasons why Ibiza seems to spark the creative flow among authors and artists.
Drawings and texts produced on this magical place on earth, have a different touch to them.
They feel more emotionally connected to the inside of the crators and are being true, authentic and unique.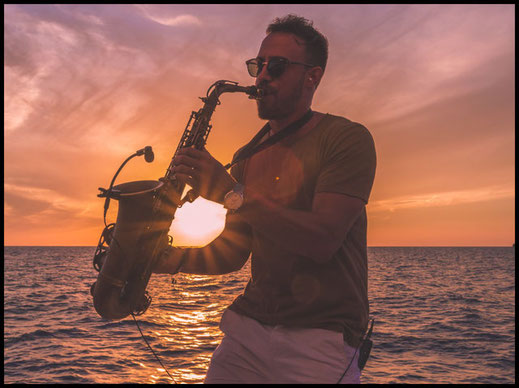 ---
If you are an author that needs inspiration to loosen writer's block, that appeared during the dark winter month, you will find that spark you are looking for in Ibiza!
As a painting artist, maybe you need to fill your Gallery with new creations, because a big vernissage is coming up.
This pressure can often dim the light of the creative genius inside.
We promise you, if you experience Ibiza with open eyes, the paintbrush will fly right into your hands, detached from time and paper.
Maybe take a drive to beautiful Time and Space and compose a new song surrounded by healing hippie energies, calmness, and truly stunning nature.
It's time to recharge!!
If you are feeling like an outsider, wanting to find a tribe of truly creative people, come to Ibiza and experience a bond of humans that connect like a loving family.