---
Holidays in Ibiza can have many facets.
The island welcomes many different visitors with open armes
Party people, families, spiritual healers, and active nature lovers.
If you want to experience the wild, authentic side of Ibiza, we recommend spending time in nature to reconnect with yourself and the world.
---
Active vacation ideas
Daytours:
Into the island offers day-tours that include a high variety of activities. The day starts with a Jeep tour.
The tour stops at various sightseeing highlights, that are combined with hiking routes.
After the land is exhibited, the group gets to enjoy a fabulous boat tour to discover many small caves and the nature of the seas.
Hiking:

Ibiza hike station offers breathtaking, guided hikes toward lost and secret places on the island.
Many of the routes combine visits to beautiful calas or natural pools, to cool down along the way and take a refreshing swim in the crystal-clear waters.
---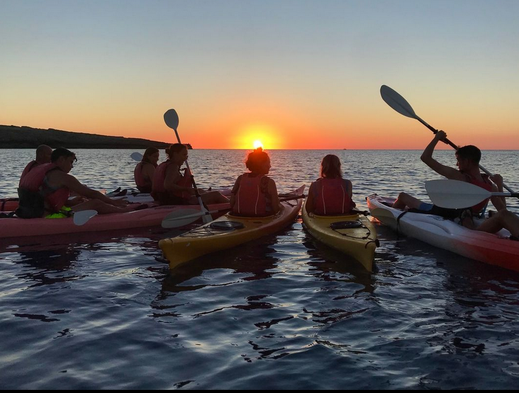 Kayak:
Kayak Ibiza offers trips to experience Ibiza's rough side.
This activity is not for everyone as it takes strength to stir the kayak in the wanted direction.
It is an indescribable feeling to be one with the movements of the water.
Sunset tours along the west coast of the island are being offered, to guarantee one of the most beautiful views of Es Vedrá that you will ever experience.
With the small boats, you have the opportunity to drive into small caves and see the untouched side of Ibiza.
Scuba diving:
Why not take a scuba dive, to discover the underwater world and say hello to Nemo and his friends?
Arenal Diving offers courses for beginners and more experienced divers.
Licensed divers can rent the equipment and set out to the sea at fantastic locations.
Don't be afraid to try new activities while on vacation.
Who knows, maybe this will be your new favorite hobby...
Ibiza is a place to try new things and be brave.
---
Snorkeling:
For those that want to be active, but not on a highly exhausting level, snorkeling is a great choice!
You can spend time in the refreshing water while discovering the reefs and calas underwater.
Let yourself be fascinated by the beauty of the wildlife.
You can simply buy yourself the needed equipment, or book a guided combi package of a small boat tour to the best snorkeling location in little caves.
Mountain bike tour:
Ibizabiketours offers bike rentals and guided tours.
You can choose between a mountain bike nature tour or a guided road tour.
The team suggests different difficulty levels, depending on the fitness level.
Jet Ski tour:
Another highlight for water enthusiasts are jet ski rental stations.
Similar to the guided kayak tours, many different companies provide you with guided tours to fantastic spots in nature.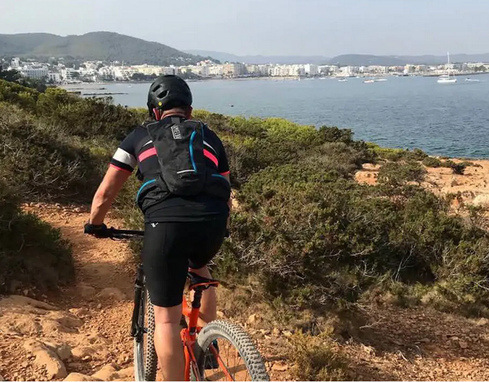 ---
We are happy to assist you with the bookings of fantastic outdoor activities in Ibiza!
Contact us, to figure out which activity is the best choice for you, your family and feinds!
Due to our large network of cooperation partners, there will no wish be unfulfilled.
AVANA- You name it, we've got it!