---
The island of Ibiza can be compared to a large festival.
While walking or driving in the streets during sunrise or early mornings, one will most likely be witness to party people who are either searching for a ride home, jumping into the ocean, or trying to get the locations for one of the legendary after-parties.
---
What is it like to Party in Ibiza?
It is exactly this feeling that makes this place on earth so very special and unique.
Where else rules such freedom, craziness, and peace at the same time?
Added to this, everything takes place in a mikro-universe.
The island's plot is small, that's why it is very likely to stumble across colleges, friends, or family members on your walk of shame. Watch your behavior 😉
But aren't experiences like these that we are made to experience?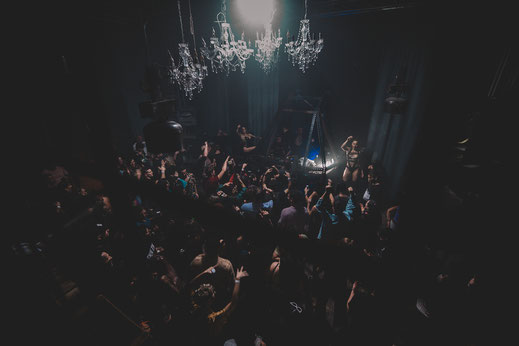 ---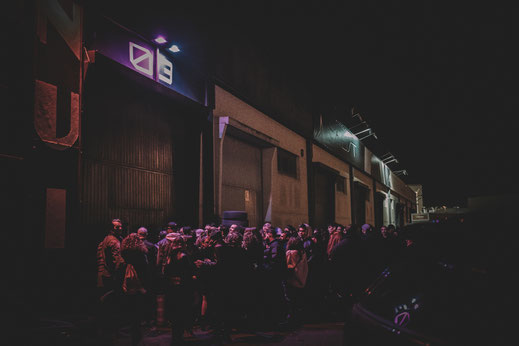 The white island definitely holds a high chance to be part of special, unforgettable moments.
Always remember: We don't remember days, we remember moments.
One of the parties in Ibiza town started as a newcomer in 2022 and developed quickly into one of the most wanted niche parties on the island.
Ibiza meets Berlin, located at NUI Club in the industrial area of Ibiza town, is a one-of-a-kind experience.
The underground techno party is a highlight for techno lovers, as DJs from Berlin's most wanted Clubs like KitKat and Weißer Hase play exclusively on the island.
No costs and efforts are spared to fly in the DJs directly and on time.
The island of Ibiza represents bright sunshine, beaches, beach clubs, and people dressed in white.
If you think about the German capital, images of gray and darkness appear.
The rough city of Berlin represents underground, industry and raves.
---
What do Ibiza and Berlin have in common?
People's love for partying.
Everyone wants to live in the moment and loose themselves in the music of nightclubs.
Take on a different identity and feel alive.
Ibiza meets Berlin can make this wish come true.
It is a party that has never been seen before in Ibiza.
The party takes place in NUI -New Universe Ibiza in Ibiza City.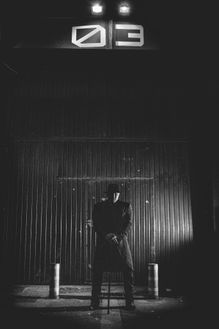 ---
What makes Ibiza meets Berlin special ?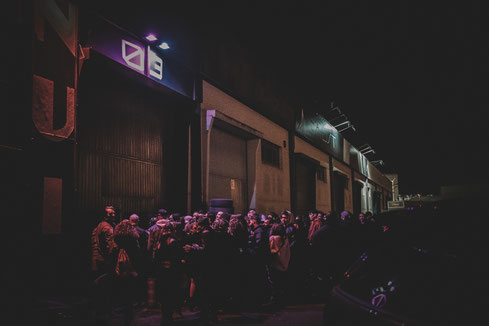 The dress code of the event: Black or kinky, keeping it true to Berlin techno clubs.
Anyone who does not comply with this will be sent home. If you don't want to strip down to your black underwear, clothing is offered at a wardrobe.
Of course, other clubs such as the Amnesia offer techno parties, however, routined Ibiza party people will notice that the club scene is changing.
The parties in Ibiza are not like they used to be, basses are quieter, the techno softer, and the crowd calmer.
Where is the charm of the 80s?
Queues of Ibiza meets Berlin stretch out through the entire industrial area, everyone hopes to safe a spot in the club.
Only those who have a ticket, have guaranteed acces.
At the entrance, guests are greeted by kinky-dressed hostesses. Cameras of cell phones are taped off  -techno-like!!
As soon as the guests enter the dance floor, they are drawn into another world.
Fog, flashing strobe, basses which roar in the ears, a crowd dressed in black, moving to the rhythm of the music.
Sunglasses cover the eyes and the thought of tomorrow is forgotten.
---
Who is the event for?
Not only for long-established techno lovers.
What is remarkable: Beach club girlies and businessmen also seem to be interested in the event.
Diving into another identity for one night, who doesn't dream of that?
Disguised under a wig, sunglasses, and a techno outfit.
Who knows who has suppressed his true personality? 
See you on the dancefloor!
AVANA-You name it, we've got it!