---
Foggy mornings, chilly sundowns, monsters and ghosts strolling through the small alleys of Ibiza's old town.
Voices and bustle fill the streets, screams of terror and laughter at fascinating costumes.
It is the time of the year when a certain mystery reigns and you turn around twice in the maze of alleys in Dalt Villa.
Did you just see a vampire turn the corner?
---
Halloween in Ibiza
Halloween has arrived in Ibiza, thanks to the many different international influences, once again this year you will be able to get your part of the spooky season.
The ending of closing parties is not over for long.
Now, numerous spots on the island turn into spooky hideaway parties one more time…
Besides spending the night at one of the clubbing venues to dance the night away, in a combined relaxing yet energizing Ibizan sound setting, how about spending the spooky day with friends and family?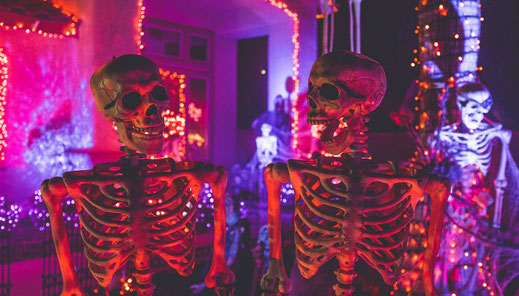 ---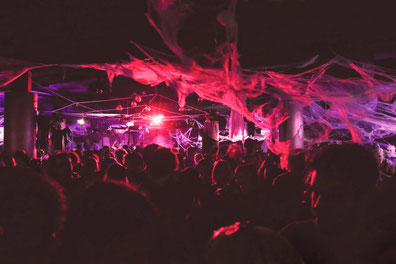 Halloween, mainly known as a children's gathering, can be celebrated in many different ways!
Ibiza holds a number of great options in store for you.
Different restaurants offer workshops or special dinner menus and of course you shouldn't miss one of the great parties.
Where to spend Halloween in Ibiza?
Sunday, 30.10.22
The Hub Halloween Funday offers lots of activities for the entire family until 18:00
Monday, 31.10.22
Las Dalias: Halloween Etheral - Starting at 20:00, 10Euro admission, or book the option of a 45 Euro dinner menu (three courses), Afterparty at Akasha
---
AVANA meets Halloween
AVANA participated in the scary season and launched a pre-Halloween party in Budapest on the 28th of October!
We presented our branded event "Avana Ibiza on Tour", which was designed to build a network of Ibizan-inspired parties and artists around the globe.
---
Now it`s time to get spooky!
Choose one of the many great options Ibiza has to offer for Halloween 2022
and get lost in the mysterious and scary vibes.
-written by Ariane Buechner