Have you ever thought about planning a corporate event for your employees, customers, or new product?
If not, you should definitely consider it!
Do not hesitate any longer and turn your plans into reality!
In this blog post, I will outline the reasons why performing a corporate event is wise, why Ibiza is a perfectly suited place for your event and offer ideas on how to arrange it.
---
Why host a corporate event?
Corporate events provide employee training, team-building activities, or workshops in a different setting than the usual office spaces.
Within new surroundings, a new sense of inspiration follows.
This makes it easier for the team to generate great new ideas for a product or business strategy.
Team-building can improve career goals and overall team skills through bonding activities.
This is especially helpful if the team has been working a lot of hours, which led to building up tension among the colleagues.
Whether it is a teambuilding event or a product launch, the variety of options on the island of Ibiza is almost without limits.
We suggest renting a villa for the participants, to have workshops or seminars directly on the private property.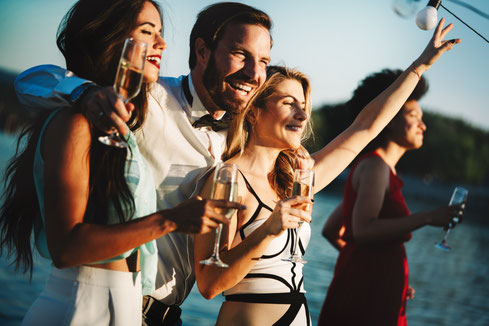 ---
Why host a product launch?
By hosting a product launch in a special and unique location like Ibiza, not only will the event be in great memory, but also the product itself will be associated with the Ibizan energy and create a grand customer experience.
The launch event can help to build anticipation for the product itself.
Another bonus, the producer gets immediate feedback from first-time users.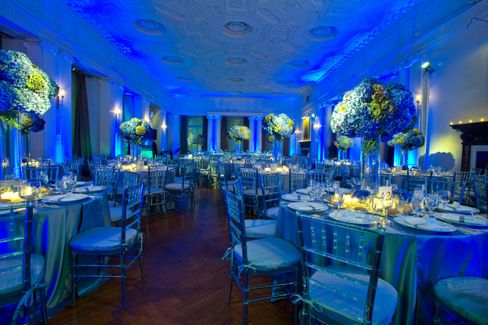 ---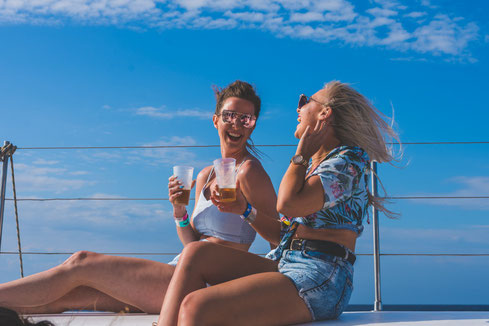 Why choose Ibiza as your corporate event location?
Days in the fall are getting cooler and Ibiza is slowly emptying.
Ideal to book a corporate event on the white island.
Enjoy the beauty of Ibiza's nature, without distractions and flooded beaches with tons of tourists.
Gather your team and book a trip to the Balearics!
---
7 ideas for your corporate event in Ibiza:
1.)Renting a villa for the entire staff to strengthen the sense of team spirit. A cooking class on your private property could also be a great option. If you prefer not to cook, how about a unique Spanish catering?
3.) Book a private DJ. Perfectly suited for the last evening, as a surprise for your employees. Celebrate the newly gained ideas and team strength with an unforgettable  BBQ and dance night.
4.)Depending on how long the stay of your team is planned, day trips and activities can enrich the ultimate experience even more. Spend the day in one of Ibiza's popular beach clubs, which is also great to make new connections with other businesses. Beach clubs are the hot spots to network in Ibiza.
5.)If you and your teammates prefer to spend some time in nature, a Jeep or Quat tour would be the ideal fit for your company activity. An all-time favorite corporate entertainment event option.
6.)More ideas for your corporate event could be a wine-tasting class or a guided hiking tour with a professional tour guide. 
7.)If you prefer to think out of the box, and take a different approach to things, how about a Corporate retreat?
If Ibiza, the island of flowing vibes and energies is not the right place, where else would be?
The white island is the perfect spot to host a Yoga retreat for your team to bring everyone closer together and build new strengths on a different level.
---
Why choose AVANA concierge services for your corporate event?
We at AVANA are happy to assist you with every desire!
Due to our large network of partners in every area of the Island,
it doesn't matter whether you would like to plan your corporate event in Sant Antonio or in Ibiza town.
We are happy to arrange everything to your wishes.
You can focus on teambuilding, while we are organizing the rest.
AVANA is not a typical event company in Ibiza,
we are a full-service agency and can assist you with the following VIP -services and more:
VIP table reservations in the most popular Clubs
In Ibiza,  EVERYTHING IS POSSIBLE and never forget:
You name it, we've got it!-AVANA