---
"If you can dream it
You can do it"
- Walt Disney
---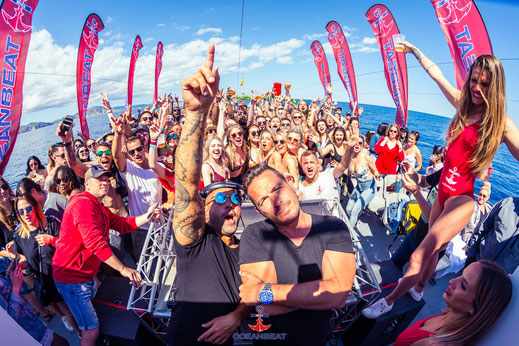 This post will explain to you the most significant steps in becoming a booked artist on the vibrant island of Ibiza!
Are you familiar with the thoughts at night or during a daydream, when everything suddenly appears very clear in your mind?
Finally, you see the exact steps that have to be undertaken to achieve your dreams, such as the dream itself.
Sadly, these rare moments of exposure to the true desires of the mind are often forgotten the next morning or are interrupted through phone calls. If you are familiar with the described situations, you should read this article and follow the described exact steps!
---
3 Steps that will help you accomplish your goals!
The first and most important step that one should act on, is to write the plan on a piece of paper. If possible, as precise and with as many details as possible.
It is a proven fact, that writing down your goals triggers an area in the brain- the subconscious. The next step is to repeat these words of the detailed plan as often as possible, either aloud or in your head.
This should not be underestimated, because repetition is key! The brain is a muscle that can be trained easily and formed through repetition and consistency!
It seems hard initially, but everyone who has made profits because of this technique once, will likely want to try it another time. Will-power is one of the most special treasures in human nature. If mastered, a man or woman can achieve every goal they have set for themselves.
The third step that should be taken, is to plan. Be specific on the outcome and investigate all options available to you to help achieve this goal. Don't get stuck on the how but focus on the goal.
---
HOW TO TURN YOUR HOBBY INTO A PROFESSION?
Let's get back to the topic of music. Music is an important part of life. It can bring joy and a sense of togetherness if experienced in groups, such as processing negative emotions. For some, it is simply a hobby to enjoy, but for others, it is a lifestyle! Upon waking up, the first thing that is done is to turn on the music in the apartment. The day is spent, producing remixes and new songs. During the night, clubs are filled with excited people that want to listen and dance to your music.
It's a vibe!
If you are one of these individuals, you have likely thought about turning your hobby into a profession more than once.
The question is:what is holding you back? 
Your fears of an unstable income?
That you don't have enough contacts?
The most important thing is to believe in yourself, in your work and simply begin! The love for music should always be in the center and should always bring you joy. If the work that you do is fulfilling, you have more motivation to work hard towards your goals.
---
YOU DON'T HAVE TO DO IT ALL ALONE!
Breaking news!
You don't have to do it alone!
Many people and companies are happy to assist you on this journey! That is where AVANA steps in! As a specialist in artist management and event planning services, with years of experience, it is a great pleasure for us to provide you with the needed support.
Of course, goals can be achieved alone, but it is proven, that a goal can be accomplished much quicker with the help of others. AVANA will provide you with the needed contacts and bookings into special and well-known clubs and boat parties in magical Ibiza. With this setting, it is not possible, not to get connected to other important and influential artists. Don't forgett, the next promising collaboration could be your breakthrough of success!
---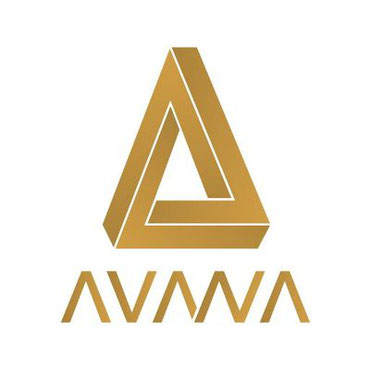 Arnold Trojer, manager of artists and CEO of AVANA, is always happy to help in every thinkable area. When meeting Arnold, you would not think that he is who he is. The CEO of a successful event agency in Ibiza. Highly respected on the island of Ibiza and among other managers and artists. Down to earth, he is wearing an Ibizan crystal around his neck, instead of a cliché Hermes belt and Rolex. Arnold is connected to a large sum of the most important people in the clubbing scene of Ibiza. Reaching from Club owners and Promoters to restaurant managers and Boatowners. It is this special mix, that has built him a great career and reputation in Ibiza. Arnold himself is one of the biggest dreamers and visioners of them all. This is the reason why he understands young and new talents in the music industry, that want to achieve success like no other.
It is a VERY taff business on the vibrant island of Ibiza, it is almost impossible to set foot and be successful on your own. Arnold taught me, that it is necessary, to be honest, and #authentic. In Ibiza, it is hard to trust people, especially in the music business. Many want to have a piece of the success and not everyone is ok with the success of others. Jealousy is a great part of the industry. You must be careful and watch yourself. On the brighter side, you have many opportunities. Be smart and sharpen your senses. Don't hesitate and act quickly, because otherwise you will be left out and behind.
This is the exact reason why an artist agency is the best option for newcomers.
---
Get inspired by Denis success story
Let's come back to you dreamy musicians, staying up late producing music at home or waiting for requests of friends and family to play music at a birthday party or large gathering. Don't you want to step up your DJ game and step out of the shadow?
Take an example and inspiration out from the life of DJ Denace 2 society!
Physics and math teacher in a high school in Herne, near Bochum-Germany, teaching children from 11-18. What many don't know about Denis, born in Göttingen, he has another, totally different side to his life and personality. In his free time, Denis works as a DJ and produces songs in collaborations with well-known labels in Germany. His first booking in a club was in 1997. During the summer month, he is frequently playing in the clubs in Ibiza. Some of the locations he is booked in are the popular Tantra bar, in Playa den Bossa, Ibiza's main Party city. The Tantra Bar is only a few hundred meters away from world-class clubs such as Hi and Ushuaia.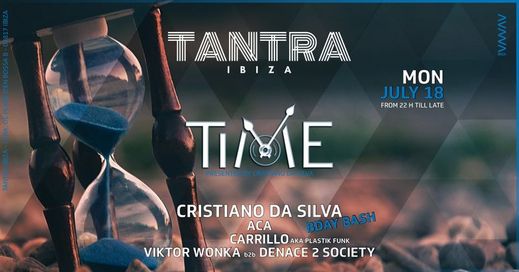 DJ with a double life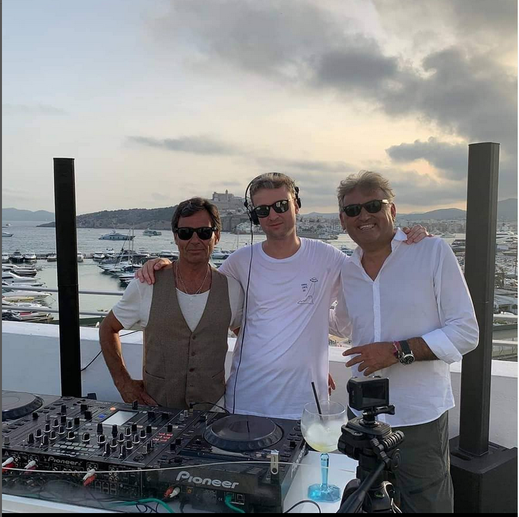 ---
Denis enjoys the special atmosphere, the unique Ibizan vibe, that can only be experienced. This vibe is extremely hard to describe, but everyone that once got to feel it, says the same. It is a special vibe that was never experienced anywhere else.
At home, Denis is the star among his students. Especially the older ones, in the finishing year of high school, in the age of their first party years. They beg to be added to one of the wanted and exclusive guestlists. He would not trade his normal lifestyle as a teacher in Germany for anything in the world. He enjoys the mixture very much and that this lifestyle between two worlds, keeps him down to earth. He made his dreams come true. As you can see, the life you imagine does not have to be black or white. It is possible to live in the "grey" zone. Take the best out of both worlds if you prefer or go all in, take a risk and create a life that brings you great joy and eventually success.
---
One thing is for sure, if you never try, you will never know if there could have been a positive outcome out of this dream. It is always better to try than to regret it later. If you have tried it and there is nothing that you would have done any differently, perfect! If you want to go all in, do it! Chances are high that it will work out the way you wish!
-written by Ariane Buechner