---
In this special feature, you will receive information on the mysterious way of life as a DJ.
Avana interviewed many DJs around the world, to get to know more about what makes the career as a DJ special and desirable.
Read on and be drawn into the spell of our special DJ stories.

---
Benjamin Bryan
Benjamin Bryan DJ from the Neatherlands, is known for the infectious energy in his sets.
To him, playing music is a form of art! 
A special experience on his Dj journey, was to play at Liberation Festival in the Netherlands.
While playing his own track, he experienced a goosepump-moment, as the drop hit the crowd of 12.000 people.
A great joy to him is seeing the appreciation of the fans for his music.
The most proudest moment of his career was on June 3rd.
On this day, he played at his first sold out event ever.
Also at the same day, his daughter Jane was born.
When he announced the great news later on stage, tears of joy ran down his cheeks, overwhelmed by the positive emotions of that special day.
---
Boris Teschendorff
Boris Teschendorffs lived by motivational frase is: Be yourself! Authenticity is everything!
His mission is to bring smiles into peoples faces and celebrate life together with the crowd.
For him it is important that he loves what he does, because otherwise, in his opinion, it is hard to create good music if the only goal is to earn money.
During his sets he tries to look deeply into the soul of the audience and wants to spread joy and positivity.
Another leading sentence Boris lives by is give and take!
While playing music he gives a part of himself away to the crowd and as a reward he receives back positive energy.
For him, producing music is a lifestyle.
He celebrates the process of producing music and the state of flow, that accures while he dives deeply into recording new mixes. To him, this deep state of consciousness, is what makes music special.

---
Cristian Corona
Cristian Corona is a very enthusiastic DJ!
Unfortunately his artist name became very popular in the last few years, sadly with a negative reference...
A special and highly emotional moment for Cris was the time, he was booked in Spain for the first time, as this is his home country.
He appreciated the life as a DJ, because many different things can be expirienced.
For example a road trip, together with 50 friends to a club in Italy, where he was booked.
---
Alex Pizzuti
A specialty of Alex Pizzuti is to create new mixes live during his set, to keep the energy flow going for the audience.
An emotional moment of his career occured in the young age of only 15, when he won a DJ contest and played infront of 60.000 people.
Another highlight for him was the shocking discovery that world class DJs like the Nervo sisters and Afrojack played his songs in their sets as mixes, which of course made him incredibly proud.
A very memorable moment of his career was a trip to India. There he got the chance  to ride an elephant and discover many places. The perks of traveling around the world as a DJ.

---
Tyron Dixon
Popular artist Tyron Dixon started his career over 20 years ago with vinyls and turntables. All sets were played without a prepared set or sync button.
Everything was live mixed, which makes him proud.
You can sense this technique up to this day in his sets.
The proudest moment of his career, was a comment from Frankie Knuckles. He said that Tyron would be one of the talented DJs he had seen to that date.
The praise from a personal idol, gave him more motivation to keep going.
A highlight  feature on his DJ journey was to support Bruno Mars at his tour.
He feels joy while remixing great hits and turning them into his own.
The most memorable momets in his career have been to play at the Don't let daddy know festival, joining Tiesto and Don Diablo on the main stage.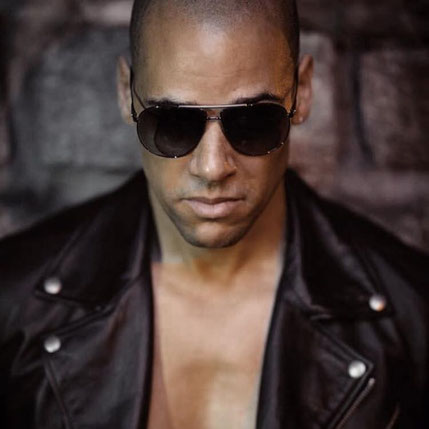 ---
We as AVANA have made it our mission to strengthen the DJ community all over the world.
We would like to assist great DJs to connect and as a result spread the love for music.
Especially after the pandemic, that destoyed many bonds and sadly bankrupted many clubs.
As all of us share the same passion for music, our vision is to create a network of DJs that can also be connected in the Mekka of DJs: Ibiza.
In the following weeks we will highlight and introduce more DJs and are happy to assist everyone on their own unique journey.
You name it, we've got it!-AVANA
PS: If you are a DJ, who would like to tell his story, send us the form below and we are happy to feature you in one of our next blog posts.